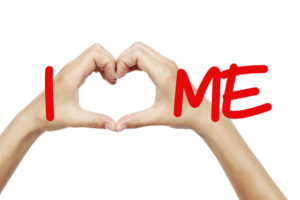 I was just listening to an interview with Gary Zukov and he was talking about authentic power and his words are so profound. If you haven't read his books Seat of the Soul and The Heart of The Soul, I highly recommend them.
Basically, he talks about the evolution of our souls and how we are put in the "Earth School" to learn how to become aligned with our soul.
Contrary to the egoic model of power that is so prevalent in our society, authentic power is the power to change ourselves from within. It is more about who we are "being" and evolving into.
In order to tap into our authentic power, we need to come from a place of love and not fear.
Because authentic power is an inner game job, it is not about trying to manipulate the world around us, but rather to make choices that are in our highest and best interest-fueled by the energy of love.
According to Gary, every human feels insecure- wants to love and belong but we feel as though we are intrinsically flawed.
Furthermore, on a deep "soul" level, we believe that if anyone could see us as we really are, we would not be lovable. This is the challenge of the soul's journey-to align our true self with love. When we come from a place of love we meet with the fear within ourselves that may otherwise cause us to do things like:
play the victim
become angry
withdraw
These are all attempts to manipulate the outside world-to keep us "safe".
When we are in  authentic power, we understand that the real fear is within us not outside of us.
No one has the power over us that we might think they do. It is up to us to do the inner work so that we become powerful from the inside-in a way that supports our purest intentions through the lens of love.
Personally, I believe that it all starts with self love. We can't give what we don't ourselves have.
When I coach women about owning their magnificence in life and business, I am reminded about the importance of self love and how it transforms lives. When these women stop looking at all of their perceived inadequacies (fear based) and start to love themselves, just as they are, magic happens. They begin to believe in themselves from a deeper place. They make choices that are healthier, mentally, physically and emotionally. They are more loving to those around them because they are genuinely happier. They accept themselves and are more adept at handling their fears. They become more present. They become brave.
So how can love actually help us become the person who we are meant to be-the most amazing version of ourselves?
Let's say that we want to make a big change in our life such as leave a secure job to start a business. When we think about it we may come up with all sorts of limiting beliefs that are coming from fear, that sabotage us. These are inner game things that we say to ourselves if we don't reframe them to a higher vibrating, more loving thought or intention. Things like:
I am too old
I can't do this because (fill in the blanks)
I feel stuck because the money is great at my job
I am afraid of what people might think
No one will support me
Who am I to do this?
Just to back up a little, according to quantum physics we are all made of energy that causes us to vibrate at different levels. When you make choices born of fear you vibrate at a low level and you attract more low level things to you.
When you make choices from a place of love, you are vibrating at the highest level. When you vibrate at a higher level you magnetize people and opportunities to you that are also vibrating at a higher level.
That is why it is so important to know what we are really feeling and to reframe our thoughts to high level thoughts when we see ourselves buying into low level thoughts like the ones listed above. Ask yourself this question:
How can I reframe these fear based thoughts to positive, loving thoughts that help me become who I want to be in order create what I truly want?
Gary Zukov explains that you should never repress an emotion. It is more important to question it – to do a deeper dive and figure out how to look at everything from the lens of love instead of fear. That is real power!
He is quick to explain that this has nothing to do with being a doormat! On the contrary. If you love yourself you won't allow others to treat you poorly because you won't be as afraid (of not pleasing them, of losing their love, etc.). Your power will be within and not determined by what others think of you.
Authentic power requires conscious choice

So what about you, where do you need to love more…..for yourself? ……..for others………?
Sending Huge Love Your Way,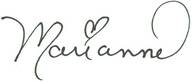 P.S. If you would like to set up a discovery session to see if coaching might help you to love yourself more, become more aligned with your life purpose and/ or propel your business forward-your way, email me at marianne@mariannecherico.com to set up a discovery session.
Marianne Cherico is a personal and professional development coach.  She has also owned and operated a successful Home Staging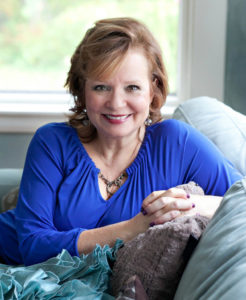 Business since 2005. Her background includes 27 years in Real Estate Sales and Marketing and for 17 of those years she was on a Top Producing New England Real Estate team.
Marianne has coached many home stagers throughout the country on how to up level their business by developing both mindset skills and savvy business strategies. Helping these home stagers own their magnificence and create a life and business that sets their soul on fire is Marianne's sweet spot! 
Marianne has been a featured speaker for the Real Estate Staging Association on both a National and local level as well as numerous podcasts and radio shows.  Her work  has been featured in Southern New England Magazine and Builder Architect Magazine.
If you are looking for a coach who will help you grow your business, Marianne is your gal!