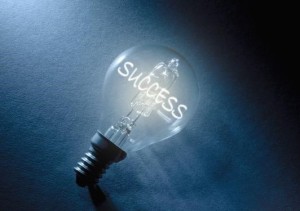 I was thinking about some of the qualities that make people successful and I thought that I would share them with you to get you motivated for 2018.  After all, it is right around the corner….yikes!!
See how many of these habits you practice.
Before you do keep in mind that some of these habits involve how you are doing things (action) and some involve how you are being (mindset) and both are extremely important.
We tend to focus more on action but if our mindset sabotages us, it is like stepping on the gas and the brakes at the same time.
Doing
1) Successful people do things each day that help them build momentum
2) Successful people schedule in time to work on their business instead of in it
3) Successful people work on their most important "to dos" each day
4 ) Successful people make decisions instead of endlessly waffling
5) Successful people take charge and make things happen
6) Successful people surround themselves with positive, "forward thinking" people
Being
1) Successful people feel the fear and do it anyways
2) Successful people don't waste time being petty and critical of others
3) Successful people stay focused on the big vision of what they want
4) Successful people realize that it is a marathon, not a sprint
5) Successful people have an attitude of gratitude
6) Successful people take full responsibility for how they create their lives
As you look through these qualities, how are you stacking up? Where could you improve?
Pay particular attention to how you are being, how you show up. Action steps are pretty obvious but the things that really stop us from success are the ways that we sabotage ourselves from it. These saboteurs are often subconscious and we are so used to them that we may not notice. Or we justify them as we cling onto them for dear life!
For instance, if you are used to blaming others for the way your life has turned out, think again. Does this mindset really serve you? Wouldn't it be better if you decided today that how you live from this day forward is your choice? Isn't that reframe much more empowering? Doesn't it cause you to want to take action?
It really doesn't matter who was right or wrong. What matters is that you get to choose the thoughts and actions that serve you best.
So look at this list and really think about what qualities that you share with successful people and what ones you need to work on.
If you would like to set up a  discovery session on how you might create an amazingly successful 2018 email me at  interiorsbymarianne@comcast.net.
And Let's get Fired up!!!!!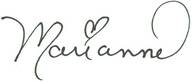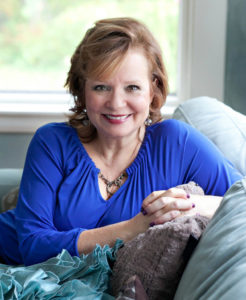 Marianne Cherico is a personal and professional development coach. She has also owned and operated a successful Home Staging Business since 2005. Her background includes 27 years in Real Estate Sales and Marketing and for 17 of those years she was on a Top Producing New England Real Estate team.
Marianne has coached many home stagers throughout the country on how to up level their business by developing both mindset skills and savvy business strategies. Helping these home stagers own their magnificence and create a life and business that sets their soul on fire is Marianne's sweet spot!
Marianne has been a featured speaker for the Real Estate Staging Association on both a National and local level as well as numerous podcasts and radio shows.  Her work  has been featured in Southern New England Magazine and Builder Architect Magazine.
If you are looking for a coach who will help you grow your business, Marianne is your gal!